Cement Company Near Me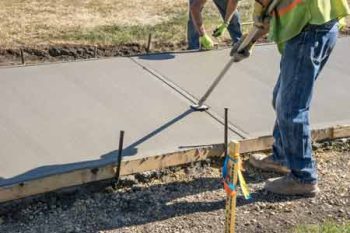 Are you looking for a concrete supplier that can deliver on short notice? You've come to the right place. Alpha Ready Mix has been delivering quality concrete in Vancouver for many years. We are committed to providing our customers with exceptional service and top-quality products at competitive prices. We have experience working with all types of projects, from small residential jobs to large commercial construction projects. Our fleet of trucks is always ready to go when you need us! When it comes time for your next project, don't settle for anything less than perfection. Call Alpha Ready Mix today and let us help make your vision a reality! Whether you need one cubic yard or 100 yards delivered ASAP, we will get it done right every time without compromising on quality or service.
Cement Mix
There are thousands of concrete products available, from pavers and statues to firepits and columns. But at Alpha Ready Mix, we specialize in utilizing high-quality, safe materials to produce ready-mixed concrete that is readily available and affordable. Our goal is to ensure that you have the right type and amount of ready-mixed concrete for your entire project.
When deadlines are tight, our drivers will work around the clock until your project is complete. You won't find another company with such dedication to customer satisfaction as Alpha Ready Mix. Our team knows how important every project is, no matter how large or small, so they always go above and beyond expectations. Don't hesitate to give us a call today!
What Is Cement Made Of?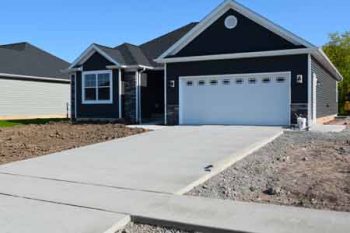 While cement and concrete are often used interchangeably, they are not the same. Cement is the most important ingredient used to make concrete. It is the binding agent that holds everything together and allows the concrete to set and harden. Cement is typically made with a combination of calcium, silicon, aluminum, and iron in addition to other materials like limestone, chalk, shale, slate, and more. These ingredients are mixed together and ground into a fine powder before being heated to extremely high temperatures to create cement. The concrete can then be shipped off to various plants to be used in the production of concrete.
Concrete is more complex than mixing cement and water. As a matter of fact, cement only makes up a small percentage of concrete. The base ingredients of concrete are cement, coarse aggregates, sand, and water. Depending on the type of concrete you need, like pervious concrete, CDF, or colored, additional materials like pigments, fibers, and reinforcements can be added. The aggregates that are added to the concrete mixture serve a critical purpose as well. The aggregates determine the properties of the concrete, like tensile strength, shrinkage, thermal expansion, and more. At Alpha Ready Mix, our team has years of experience providing residential and commercial customers with concrete for hundreds of projects!
Cement Delivery Near Me
At Alpha Ready Mix, we have years of experience delivering quality concrete on time every time. Our drivers are trained professionals who will deliver your order safely and efficiently – whether it's for a small home project or a large commercial job! When you choose Alpha Ready Mix, you can expect nothing less than excellence from start to finish. Give us a call today! No matter what kind of project you're working on, we're here to help.