Concrete Supply Near Me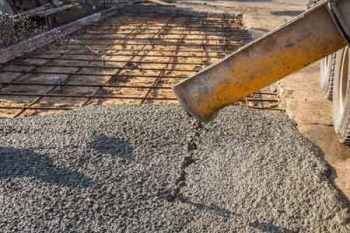 At Alpha Ready Mix, we offer a wide range of concrete services to help you maximize efficiency for whatever project you have in mind. Our versatile pumps allow us to pour concrete in even the hardest-to-reach locations, so you don't have to worry about wasting time and effort using a wheelbarrow and shovel. We have been a ready-mix concrete supplier in Vancouver for many years. Our team has provided concrete for hundreds of projects throughout Clark County.
When you're looking for a company to provide the reliable concrete products you need, don't hesitate to call Alpha Ready Mix today! Whether it's a small or large-scale project, we can handle all of your concrete needs quickly, efficiently, and within budget. Our team will deliver the perfect amount of ready mix for your entire project.
Concrete Pumping
If you've got a big project in mind, you need the right team to get it done. With Alpha Ready Mix on your side, you can rest easy knowing that we'll handle all of your concrete needs, so you don't have to worry about a thing. We provide professional service for any size job, from small residential projects all the way up to large commercial jobs. Our team is ready when you are!
Concrete Foundations
We bring everything needed for a foundation that's precision-poured and guaranteed build-ready. For larger foundations, we can also provide crane pumps for overhead pouring.
Concrete Driveways
Let us deliver everything for complete driveway pumping. For homes or businesses where a good first impression is key, the driveway is the place to start.
Concrete Patios
Our crew is ready to set up patio pours of any size to the front, back or side of any property. Custom patterns, staining, texture and porosity requirements are always available. Our delivery can be coordinated with a new build or remodel.
Concrete Curbs
Properly laid curbs are a common requirement for just about every property. Adequate curb height is integral for aiding drainage and water flow as well as preventing most vehicles from jumping onto the property.
Concrete Sidewalks
A flat and textured sidewalk reduces the risk of tripping or slipping for walkers and promotes a great first impression of the abutting property. Concrete for brand-new sidewalks or sidewalk replacements is available.
Large Scale Projects
Alpha Ready Mix has everything needed for commercial and large-scale projects. From businesses and parking lots or driveways to large homes or multi-unit pours, our team guarantees consistent, high-quality concrete no matter what.
What We Use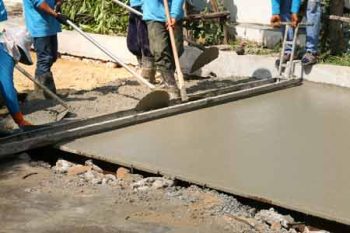 Alpha Ready Mix only uses high-quality, safe materials on the concrete work we do. Our projects maximize the use of environmentally-friendly products that allow for sustainable and durable concrete at any scale. With a distribution center right in Vancouver, Lafarge and BASF are industry-leading suppliers we use for our ready mix concrete.
Pervious Concrete
For flatwork, we use environmentally-friendly pervious concrete to ensure the passage of water. Pervious concrete is a requirement for many counties for certain applications. Alpha Ready Mix is experienced in maximizing the effectiveness of this important concrete for any project.
How Much Will My Concrete Cost?
Your project cost will depend on the cubic yard of concrete needed, as well as any other requirements such as staining or design elements. The type of concrete or materials used may also factor into the price. For a good way to estimate your costs, check out this calculator here.
Concrete Company
At Alpha Ready Mix, our team continuously strives to provide the highest quality concrete products and services available! Whether you're a home or business owner in Vancouver, WA, you can trust Alpha Ready Mix to be the reliable, efficient, and affordable concrete supplier that you need. Don't hesitate to give us a call today!