Ready Mix Concrete Near Me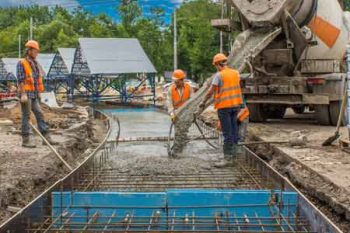 Ready-mix concrete is a popular choice for construction projects, but not all ready-mix suppliers are created equal. If you're looking for a reliable supplier to deliver on short notice, call Alpha Ready Mix. We have the capacity and experience to handle larger projects and can have a concrete truck at your location quickly. Our team has decades of combined experience in the ready-mixed concrete industry. You can count on us to get it done right every time!
Getting your concrete delivered through Alpha Ready Mix is simple. We prioritize clear and steady communication from start to finish and remove any guesswork. Scheduling is easy and makes it a breeze to get your concrete in place as quickly as possible. For anyone needing a ready mix concrete supplier who can deliver on short notice, call on Alpha Ready Mix. Our easy-to-deal-with crew will make sure your concrete work is one less thing you have to worry about.
Mix Concrete
Every type of project requires varying amounts and kinds of concrete. With years of experience, we've figured out how to make managing your project as easy as possible. Here's how to get your concrete on site as fast as possible:
1. Calculate your volume
Use this calculator to find out how much concrete will be needed for your project size.
2. Call or send us a text message
Send us a text to confirm the final quantity, availability, and pricing of your concrete delivery.
3. Coordinate your delivery over text
Manage the delivery and the details entirely over text message. Invite foreman and site managers to contribute to the discussion.
Concrete Ready Mix Suppliers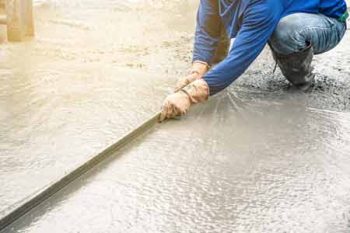 Concrete is easily the world's most widely used building material and can be found in everything from foundations and sidewalks to dams and bridges. Concrete has a wide range of benefits including, durability, low maintenance, strength, and versatility. Whatever concrete project you're working on, we've got you covered. Our team at Alpha Ready Mix has helped thousands of innovative people in Clark County with their residential and commercial projects.
Here are some of the more common types of projects we provide concrete for every week. If you have any special requests, give us a call to see how we can help.

Foundations
Driveways
Patios
Curbs
Sidewalks
Large-scale
At Alpha Ready Mix, we strive to be the leading supplier of high-quality, fresh concrete in Vancouver. For larger projects, we'll bring our pump truck to ensure you get all your concrete laid in a timely manner.
Ready Mix Concrete Companies Near Me
Our high standard of service is possible by our open-forum policy. We want all project stakeholders to know what's happening with your concrete delivery every step of the way. If you have any questions or special requests, call up dispatch to get things sorted out immediately. We're happy to make any accommodations you might need.
We won't make assumptions about your concrete or your schedule. Easy communication means issues are resolved immediately, and your concrete arrives exactly when you expect it. When you need quality materials delivered quickly, turn to Alpha Ready Mix for dependable service that will exceed your expectations every time! Call today to learn more about how we can help make your next project a success!