Concrete Delivery Near Me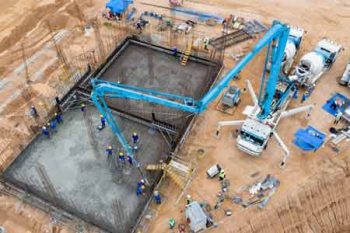 At Alpha Ready Mix, we understand that the success of your project depends on getting the right material on time. We are your go-to ready-mix suppliers who can get you the right mix, in the right amount, at the right time. We have decades of combined experience as a locally-owned and operated company with our own fleet of trucks, so you can count on us to be there when you need us most. We continuously strive to be the leading provider of concrete in Vancouver. Our team is dedicated to providing our customers with quality products at competitive prices. If you want to get your project done on time and within budget, then Alpha Ready Mix is the company for you!
Concrete Suppliers Near Me
Depending on the type of project you are working on, you will need a different kind of concrete. Fresh concrete is incredibly versatile and can be utilized for everything from building foundations and patios to power plants and swimming pools. Concrete is made of a specific ratio of cement, concrete sand, and some type of aggregate. Our team at Alpha Ready Mix will help you select the perfect choice for whatever concrete project you're working on.
Whether you need pervious concrete for roadways, control density fill (CDF), varying densities, or colored concrete for decorative purposes, we've got you covered! We provide a wide range of concrete services and have numerous concrete trucks to help get the job done quickly and efficiently. At Alpha Ready Mix, high-quality concrete and customer satisfaction are our top priorities. When you need concrete on demand, don't hesitate to give us a call!
How Much Concrete Do I Need?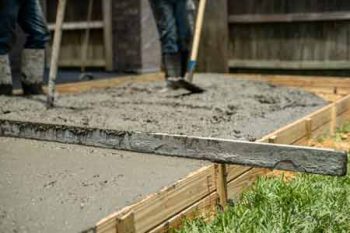 Ordering the right amount of concrete is crucial and isn't something that you should guess. If you overestimate and order too much, you'll have a bunch of leftover concrete and nothing to do with it. Additionally, you'll have to find an environmentally safe method of disposing of the rest of the concrete. On the other side, if you don't order enough concrete, you'll be left with a half-completed project, and you'll have to put everything on hold until you can get more concrete. Neither of these scenarios is ideal, which is why Alpha Ready Mix works closely with each of our customers to ensure they are getting the perfect amount of concrete for their residential or commercial projects. Ready-mix concrete is typically measured by the volume of a cubic yard.
At Alpha Ready Mix, we strive to be the best ready mix supplier in Clark County. We're not only affordable and reliable, but we also work to provide the highest quality customer service. We are always happy to answer any questions you might have about what kind of concrete would be best suited for your project. When it comes down to it, we want all of our customers to feel confident that they've made the right decision when choosing us. That's why we always provide accurate quotes before any work begins or products are delivered. So if you'd like more information about how much concrete will be needed for your next project, just give us a call today! We'll help make sure everything goes smoothly from start to finish.
Concrete Ready Mix Suppliers
You can trust us to deliver high-quality material that will exceed your expectations every time. From small residential projects all the way up to large commercial jobs, we have everything you need. And if there are any issues along the way, our experienced team members are always available so they can help resolve the problem quickly and efficiently. Let us take care of your next construction project today!